Create Your Personal Outdoor Oasis
We pride ourselves in the selection of high-quality pools offered to our customers. From industry-leading brands like Distinction Pools and Mission Pools, our customers can find confidence making an investment in their home and backyard that will last for many years to come. Our above-ground pools for sale are finely crafted using premium materials, chosen with durability and longevity in mind. Not only will they provide you with an exceptional pool experience, but they also bring style and function to your backyard. Everything you need and more! Speak to our experts today to learn more.
10% Off In-stock Pools – Limited Inventory – Reserve Your 2023 Model
Financing for 12 months available with approved credit.
Top Quality Above-Ground Pools
These are tried and true premium quality above-ground pools that we have been selling for years. While these two pools are our main offering we do have some other top-quality pools we have secured. Please reach out to us for more details. Buying a pool should be easy, we want to help you cut through the noise and find the best above-ground pool in Massachusetts and New Hampshire that will last you years and years.
New Pool Models for 2023!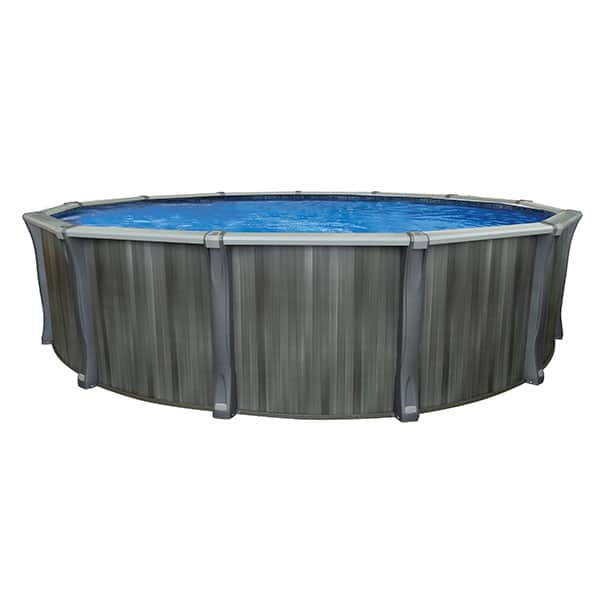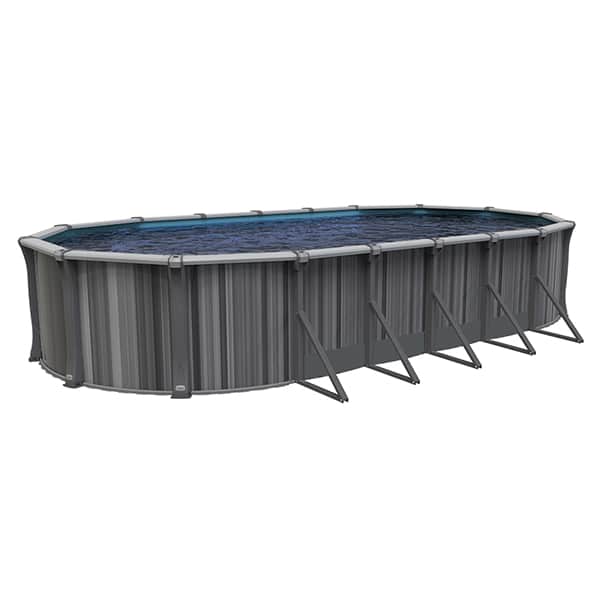 52" & 54"

 

Round

s and 

Oval

s

 a-frame 52" 

 

Round

s

 and Oval

s

 NBS 

52" 

and 

54"

 

7″ Extruded Resin Top Seats – AMBER GRAY
Injected Resin Top and Bottom Tracks
Injected Resin Top and Bottom Connectors
2-Piece Injected Resin Top Caps
7″ Injected Resin Uprights – DARK GRAY
Drakkar Wall Pattern
25 Years Prorated Warranty
Optional: Solar lights
New Pool Models for 2023!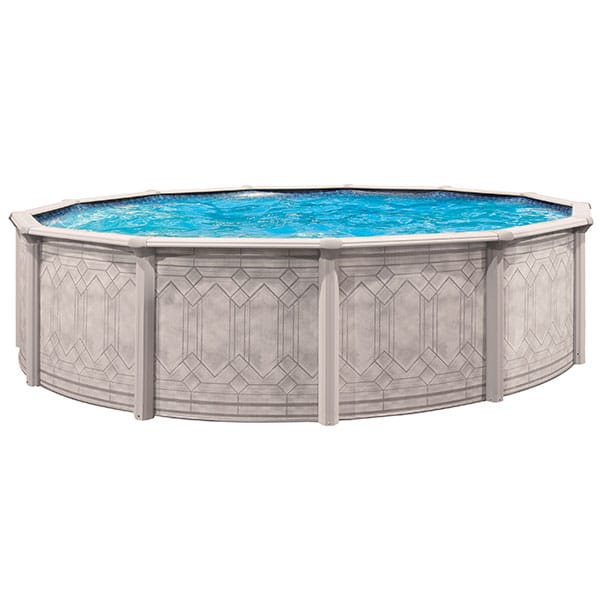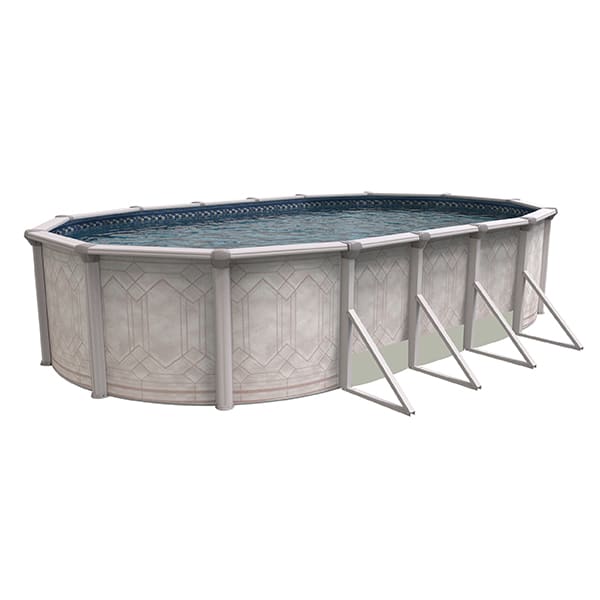 52"

 

Round

s

 and Oval

s

 a-frame

 

7″ Extruded Resin Top Seats – PEARL
Tubular Galvanized Steel Top Tracks
Galvanized Steel Top Connectors
2-Piece Injected Resin Top Caps
6″ Extruded Resin Uprights – PEARL
Vitro Wall Pattern
Painted Galvanized Steel Bottom Safety Tracks
1-Piece Injected Resin Foot Collars / Bottom Connectors
25 Years Prorated Warranty
 
The Distinction 52" Steel Pool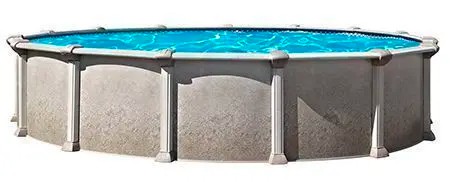 Bring versatility, style and function to your backyard with the Distinction 52" above-ground pool!
9-inch Dura filled injection-molded resin top ledge

Matching printed double coated Zinc Guard 275 steel uprights with top Kote

Two-piece resin ledge covers

Injection-molded resin bottom plates for added stability

Elegant resin foot cover

Avantgarde wall pattern

Heavy corrugated wall with superior coatings

Stainless steel hardware

Exclusive poly-enamel inside protection

UV protected injection-molded bottom system to protect against shifting

Easy to assemble

Yardmore Buttress-free system for oval pools

Enjoy your pool without losing your yard
The Mission 54" Resin Hybrid

Seek more fun in the sun all summer long! By combining the strength of steel and the aesthetics of injection-molded resin, the Hybrid Series gives you the best of both worlds. Thanks to advanced engineering, superior materials and renowned durability, above ground pools reach new heights! The hybrid structure will ensure that you'll get the most out of your pool all summer long!
CASTELLA wall pattern in warm neutral tones add a classic and stylish touch to any backyard decor.
8-inch resin top ledges are designed for precision fit and stronger rigidity.
Sturdy steel uprights are complemented with the resin bottom plate and integrated footcover.
Two-piece resin decorative ledge cover that won't chip, peel or splinter.
Uprights designed for maximum strength and engineered to be reliable for decades.
Bottom plate with integrated foot cover made in resin.
The best size swimming pool for your lifestyle will depend on a number of factors. These factors include but are not limited to:
Beautiful Above-Ground Pool Liner Patterns
We offer a variety of interior liner patterns to give your water that perfect sparkle! A standard-gauge beaded liner is included in all above-ground pool standard packages. You can upgrade to heavy gauge beaded for an additional cost or standard in our Premium Upgrade Package.
Above Ground Pool Installation
At St. Cyr Pool & Spa , we carry a wide range of above-ground pools that are known for affordability, quality, and longevity. Now with our new Hampstead NH location, we can offer high quality installation in Rockingham County NH, and Merrimack Valley MA.
However, in our Middleton location we have great installers that we recommend in the area who have been building above-ground pools in Massachusetts for over 20 years. After you purchase the pool at our store in Middleton, we will deliver it to you, and then the installation is to be paid directly to the installer.
Why Buy a Swimming Pool from St. Cyr Pool & Spa?
The health, wellness, and enjoyment of our customers always come first. That's why we offer a wide range of high-quality above-ground pools, so you can confidently make a lasting investment in your health, home, and lifestyle.
Why shop with St. Cyr Pool & Spa?
Fill out your information and one of our representatives will be in touch with pool pricing.